The Shirley Rod and Gun Club 2018 Turkey Shoot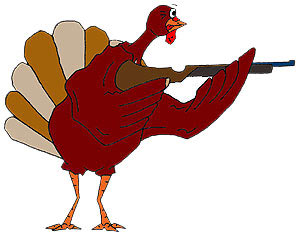 The public are invited to join us at the Shirley Rod and Gun Club on Kittredge Rd in Shirley on Sunday, November 18th, 2018 for our Annual Turkey Shoot

Hours: From 10:00 AM until we run out of turkeys (usually before 3:00 PM).

Please Note: No live turkeys will be harmed during this event. Instead, we will be giving away over 200 brand-name frozen turkeys to the winners of our games, raffles, and contests.
Click here for a map and detailed driving directions
In the tradition of an "old-time" turkey shoot, we will be holding many dozens of marksmanship contests throughout the day, the winners of which will receive their very own brand name frozen turkey.

Consider this: Anybody can buy a turkey; just think of how much more satisfying your Thanksgiving dinner will be when you're eating a turkey that was put on the table by your own keen eye and steady hand.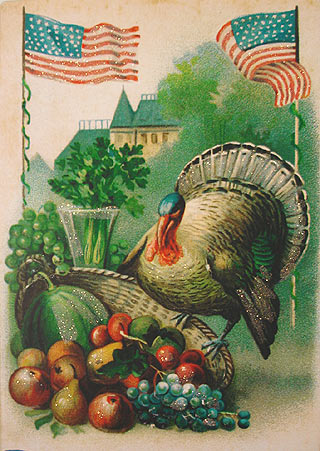 Our marksmanship contests include:
Rifle target competitions
Black powder muzzleloader shoots
Target shooting with the .500 Smith and Wesson Magnum - The world's most powerful handgun!
.410 shotgun contests (great for kids or wimpy adults)
Trap Shooting
Swinging target shoot
"Lucky Target" shooting with a .22 rifle and pistol
All firearms and ammunition will be provided by the Club. However, for trap shooting and archery, you are required to bring your own equipment.
For those of you that are new to shooting, friendly instruction and encouragement are also provided free of charge. If you're not a shooter, there are plenty of other ways to win a turkey.
We'll Have Raffles Too!
In addition to raffling off hundreds of turkeys throughout the event; at the end of the day we'll have drawings for:
Split and seasoned cordwood
Other items - New prizes are arriving daily! Please stop by to see what you can win.
You don't need to be present to win! Just buy a ticket; if you win, we'll call you to arrange pickup or delivery (within a reasonable distance).

Do I have to be a member to attend?
Nope. The public is invited and admission is free so bring the whole family!

Anything else?
You bet. We'll be serving great food, beverages, and refreshments throughout the day.