Upcoming Range Closures
The ranges will be closed on the following dates:
Saturday 4/1/2023 - B.O.W. Turkey Seminar
Saturday 4/29/2023 - Spring Cleanup Day
Welcome to the Shirley Rod and Gun Club
---
We are located on 200+ acres of beautiful New England woods and wetlands on the banks of the Squannacook River. Our club features an informal atmosphere, reasonable dues, and a strong hunting tradition. The membership consists of a friendly and diverse group of avid hunters, fishermen, archers, and shooting enthusiasts.
Please browse our web site to learn more about our club, facilities, and events; then visit our membership page and learn how you can join.
Latest News...
---
Keycard-Operated Gate
We have reactivated the gate at the entrance to the parking lot to restrict access to the club. Only members with keycards will be able to drive onto club property. We've issued cards to most active members. If you have not received your card, please come to one of the monthly meetings to pick it up.
If you lost your card, you can get a replacement for $25 at any monthly meeting.
Scouts of America
The Club has agreed to allow the Scouts of America Ayer/Shirley Troop to use the Club for their meetings on Monday evenings throught the year. The ranges will be open during this time.
We are currently accepting new members!
Visit our Membership page for instructions on how to join up. Do it soon though: Once we reach our membership limit of 400 members, we'll put new applicants onto a waiting list.
At our Annual Meeting in March of 2018, the Membership approved a modification to the Bylaws regarding the annual payment of the initiation fee.
From now on, ALL regular (non-life) members must either volunteer four hours of their time per year every year, or repay the $75 initiation fee every year. Life members are not affected by this change.
A link has been added (under Membership at the top of the page) to a form that will allow you to report your work hours as you do them.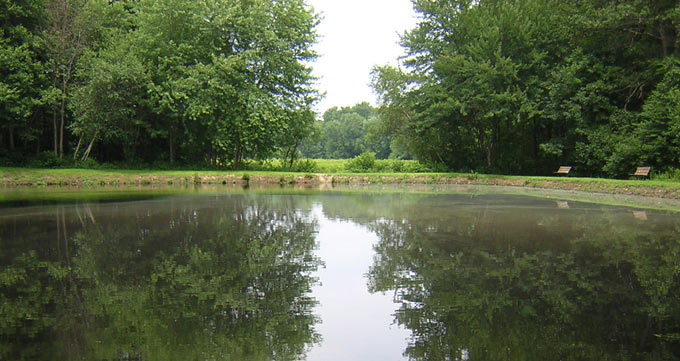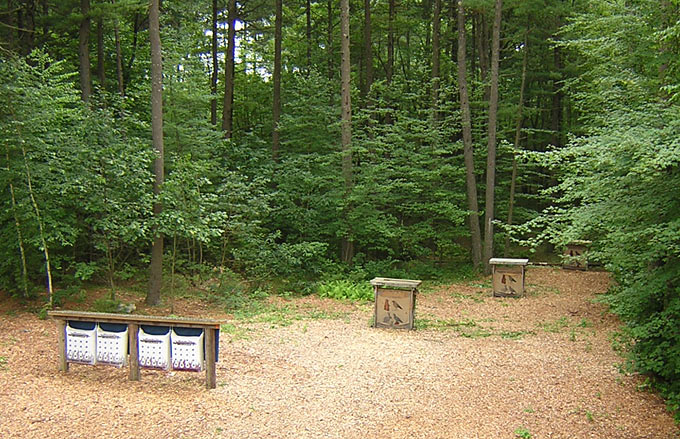 Shirley Rod and Gun Club Archery Range (view from the tower)